Imposter Phenomenon is a condition of being in self-doubt and feeling inadequate, when people attribute their success to sheer luck, something more than 70% of achievers are estimated to suffer from at some point in their career. It is prevalent across all populations irrespective of gender, race and age. It is however possible to manage the condition through shifts in beliefs, mindsets, and habits through professional help.
Enoughness on the other hand is the state of feeling adequate. When one is in this state, they have unwavering self-belief and high self-esteem. 'Enoughness Ignites the Leader within'. 
I specialize in helping people overcome 'Imposter Phenomenon' along with Dr. Lakshmi Ramachandran through our work in the area of 'Enoughness'. 
Enoughness Work so far through Webinars and Workshops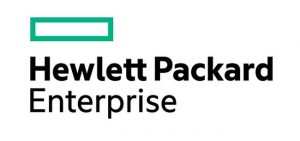 Group Coaching is a facilitative process where individuals work in a group on a common theme.
Participants get unique insights about themselves through which they transcend limiting beliefs.
In Group Coaching, participants leverage the power of collective wisdom and peer support over and above self-awareness.
What is so special about the Enoughness approach?
Most people strive for Excellence, but we would like you to be Excited for Excellence.
Excitement for Excellence happens when we know where we want to be and enjoy the process of getting there.
As Enoughness coaches, we have identified that there are 5 stages of the Enoughness mindset.

Through coaching, we will help you identify your mindset with respect to realizing your potential through a gentle and deeply transformative process that will enable you to progress to a stage that allows you to exploit your potential in an enjoyable way.
What is the structure of the Group Coaching sessions?
4 Group Coaching Sessions
Duration: 90 mins each
2 Personal Coaching Sessions
Duration : 60 mins each
Total 8 hours coaching for each participant
All sessions will be virtual on zoom 

Usual Fees for coaching with 2 coaches for 8 hours S$ 1700 
 Special Group Coaching fee S$ 749
What is included in this Group Coaching
Imposter Type test: To deepen awareness of the unique mindset of each participant.
Goal setting model: To define specific goals and associated action plans for each participant
ROAR© strategy - To anchor take-aways and enable action
Enoughness model© - To enable a sustainable shift in mindset
Ready reckoner ENOUGH© mantra
Personal Coaching and Peer Support
About the coaches
What brings Dr. Lakshmi and I together is our shared vision to empower people to Realise their Potential. Our shared values of Trust, Diligence, and Enthusiasm for work make us a perfect team.
We are both Coaches, Speakers, Trainers, and Mothers. While I come from the world of IT, Lakshmi has a background in Science. Together we have over 30 years of work experience in the corporate and academic world.
As coaches, Lakshmi and I specialise in helping people overcome the Imposter Phenomenon through our work in the field of Enoughness. We conduct high-value workshops and group coaching in this space.
As Keynote Speakers, both of us have spoken on diverse global stages on Self-Development & Self-Leadership topics. Apart from this, we also pursue other interests, which is music for me and writing for Lakshmi.
"Anupama eloquently broke down the complex topic of mental health into simple easily digestible bits with practical take-aways for the audience. The webinar was insightful and challenged the audience to raise their self-awareness and to move forward in any sphere of life with higher self-confidence and reassurance. Feedback from participants was heartening and many said they found the webinar helpful, relaxing, motivating and leaving them with a powerful mindset."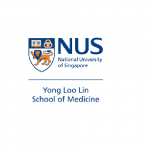 NUS School of Medicine
There are coaches for many activities like sports, health, etc, but I never knew about Life Coach. After taking few coaching sessions, I was able to know more about myself and explore my hidden and forgotten strengths and powers.
Acting as a thinking partner, Anupama could help me dig deep into the roots of my memory to regain the empowerment that had faded. That helped me in untangling my thoughts, be more clear, realistic, aware, and focused.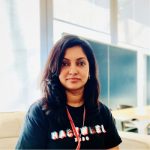 Dakshayani
Talent Acquisition Manager, Flintex Consulting Pte Ltd
I thought group coaching wasn't my thing, but it was not the case. I found a group of incredibly supportive people and fantastic coaches. Coaching has made me infinitely more self-aware of the things I do, and it is giving me confidence that, yes, I have a certain way, but I can change it.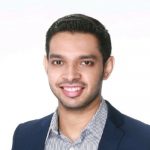 Ashok Narendranath
Research Engineer
"We had the pleasure of welcoming Anupama as a speaker for our April 2021 webinar session, on the topic of imposter syndrome. Anupama commanded the session from the get-go to engage over a hundred attendees through interactive polls and mindfulness exercises. Importantly, the emphasis places on concepts such as "enoughness" and adequacy in one's skills, abilities and sense of self provided a valuable and practical toolkit for attendees to explore ways to redefine their own images and manifestations of imposter syndrome. We were very happy to see that the attendees left the session feeling enriched and encouraged to nurture their mental well-being and embrace the confident leader within!"
Singapore Women in Science
I was having a lot of self-doubt, doubting my own value. At the same time, I was also on the way to taking up a new role. The group coaching was an eye-opener for me that we can take the outsider's perspective to solve our problems. Highly recommend the session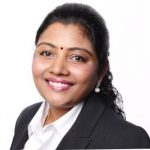 Vidhya Venkatraman
Research Fellow, Innovator
There are only 2 batches for this Group Coaching every year
October 2022 Batch

Dates will be published in Apr 2022
Only 8 participants per batch