Hi! I am Anupama
I am an ICF Professional Certified Coach, Neuro Change Method™ Practitioner, Keynote Speaker, and Leadership Facilitator with over 15 years of corporate experience spanning IT consulting, program management for large transformation projects, and client partnership management.
I am inspired by the power of Personal Congruence as it is the key to living life with Clarity in the mind, Balance in Emotions, and Enthusiasm for action. The key to being in Equilibrium.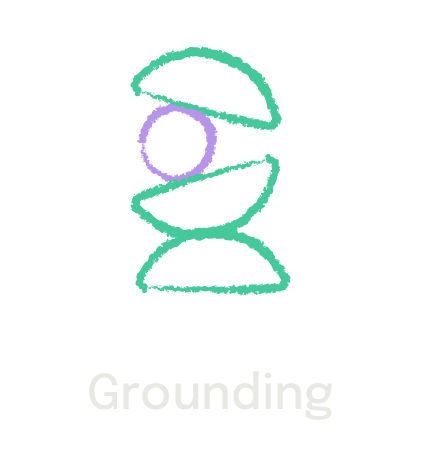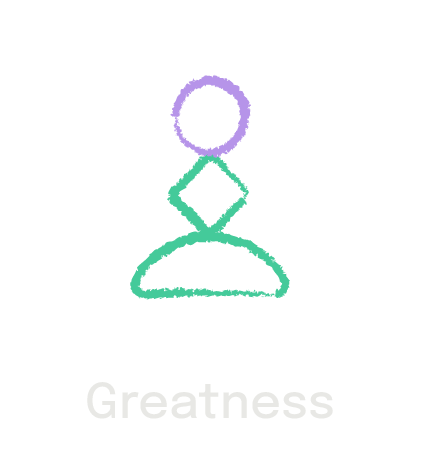 My mission is to empower people
to Achieve with Equilibrium
Equilibrium is a state of balance between our mental state and our environment. The opposite which is a mismatch between one's way of thinking and one's environment is inherently dissatisfying.
Being in Equilibrium enables optimal functioning. Clarity, Stability, and Enthusiasm are indicators of the state of Equilibrium.
As a Coach, I partner with you to
Discover your Purpose, Vision, and Goals to realise your potential
Become accountable and excited about your goals
Develop a confident personality
Develop habits that are life-enriching
Develop Resilience & Agility
As a Leadership Facilitator, I specialise in Self-Leadership topics
Self-Leadership is the practice of understanding who we are, identifying our desired experiences, and intentionally guiding ourselves toward them.
Enoughness (self-adequacy) workshop to empower people to shift from Self-Doubt to Self-Belief
Congruence workshop to enable people to achieve True balance through Personal Congruence
As a Speaker, there are few things I enjoy as much as connecting with an audience and sparking a shift

Topics include 
Enoughness - How to go from "Am I valued?" to "I am Valuable!"
Open Mindedness - How to rewire oneself to Rethink
Self-Awareness for Self-Influence - How to be a leader of your own life
Congruence as a tool for Self-Mastery - A radical approach to Balance
I met Anu at a meditation course and asked for her coaching expertise to help me address personal aspirations and challenges when I found myself stuck.
Anu has an amazing ability to unpack situations and help form new concepts that are easy to keep in order to get unstuck. I recommend her coaching to anyone at any stage!
We many times think we are on 'top of it', but the benefits of taking time to ask deep questions is invaluable.
Marina Avliva
Director, Innovation – ESG enthusiast, Salesforce
I thought group coaching wasn't my thing, but it was not the case. I found a group of incredibly supportive people and fantastic coaches. Coaching has made me infinitely more self-aware of the things I do, and it is giving me confidence that, yes, I have a certain way, but I can change it.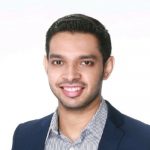 Ashok Narendranath
Research Engineer
"We had the pleasure of welcoming Anupama as a speaker for our April 2021 webinar session, on the topic of imposter syndrome. Anupama commanded the session from the get-go to engage over a hundred attendees through interactive polls and mindfulness exercises. Importantly, the emphasis places on concepts such as "enoughness" and adequacy in one's skills, abilities and sense of self provided a valuable and practical toolkit for attendees to explore ways to redefine their own images and manifestations of imposter syndrome. We were very happy to see that the attendees left the session feeling enriched and encouraged to nurture their mental well-being and embrace the confident leader within!"
Singapore Women in Science
There are coaches for many activities like sports, health, etc, but I never knew about Life Coach. After taking few coaching sessions, I was able to know more about myself and explore my hidden and forgotten strengths and powers.
Acting as a thinking partner, Anupama could help me dig deep into the roots of my memory to regain the empowerment that had faded. That helped me in untangling my thoughts, be more clear, realistic, aware, and focused.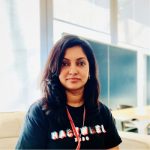 Dakshayani
Talent Acquisition Manager, Flintex Consulting Pte Ltd
I have often struggled with a sense of falling short of my own expectations for myself, with how things 'ought to be'. My biggest takeaway from the coaching sessions was to look at my performance objectively via real, measurable indicators, rather than against an imaginary ideal yardstick or feelings.
It sounds rather simple and an obvious solution but it was a real breakthrough for me to actualize it, leaving me feeling so confident about my career and skills, and with clarity on many next steps and goals. A small shift in my thinking pattern lifted such a large weight off me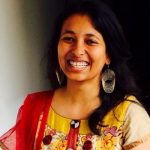 Ira Agrawal
Postdoctoral Research Fellow, Bioinformatics, Genomics
I was having a lot of self-doubt, doubting my own value. At the same time, I was also on the way to taking up a new role. The group coaching was an eye-opener for me that we can take the outsider's perspective to solve our problems. Highly recommend the session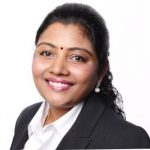 Vidhya Venkatraman
Research Fellow, Innovator
For a person like me who constantly needs to identify and work on goals, getting caught up in confusing thoughts and distractions is no good as they derail my progress
That's when Anupama helps as my thinking partner to re-focus on my goals and steer myself
For me, "A Life Coach is like a lifeguard who saves people from drowning in their own thoughts!"
Anupama is one such amazing life coach who helps me channelize my thoughts to bring clarity and enthusiasm. I enjoy coming back to her for meaningful discussions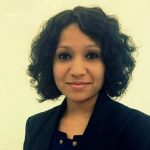 Niyati Nair
Corporate Secretary, Video Creator & Founder, Folk Pride Prt Ltd
I reached out to Anu when I was feeling overwhelmed with every small task. Conversations with her and the few exercises we did revealed that the root cause of my overwhelmed state was not what was happening around me but was due to clashes of my own personal values.
Anu perfectly played the role of my thinking partner and helped me come up with small and sustainable actions resulting in little victories which have helped me a lot. I look forward to many more such thoughtful discussions with her in the future.

Shilpa Arkachar
Senior Project Manager at Tourism & Travel company
In January 2021, my mental situation was such that I felt as if I was slowly losing my creativity and professional skills. I called out to Anupama for help through LinkedIn. After realizing my state of mind, she gladly agreed.
We met once every week and she helped me in realizing my goals through helpful discussions. Anupama is an extremely humane, and passionate person who believes in a solid purpose as a coach. I am extremely grateful to her for helping me recover through coaching.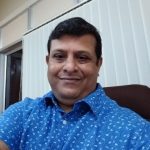 Debashis Chakraborty
Associate Professor at Indian Institute of Technology, Madras
Before I met Anupama, I had tried many things but felt directionless and discouraged. The coaching outcomes have set me on a path that I now feel confident moving forward on.
The biggest takeaway is the way she has gotten me to look, and think, differently. The time and attention that Anupama puts in are above and beyond. It is as a result of her unconditional care that has enabled me to make the transformation I have over the past few months.
Kei Hashimoto
CST Therapist, Healing EnAthusiast, Educator
"I had the absolute pleasure working with Anupama on an event organized by WOMAG. Her tips and knowledge sharing kept the audience engaged, and the feedback WOMAG received from the participants was all positive. I'd like to express my sincerest thanks to Anu, and would recommend her and Forward Focus if you're running similar trainings."
WOMAG, Asia
Where some of my clients work